EMOTIONAL MASTERY SYSTEM
Activate Your Innate Capacity For Living To Your Full Potential
Enroll in Course
A 25 day Journey Designed to Develop Mastery of Your Emotions And Take You


For centuries, we have strived to unlock the formula for health, happiness, success and fulfilment. We have tried to understand virtually every aspect of how our body and mind function in order to enhance our physical health and performance.
But it's a new understanding of our emotional health that holds the key to being able to truly live to our full potential as human beings.
We all know that when we're happy and feel great, we find life fun and exciting: we're inspired, we're full of energy and things just seem to go well - and even if they don't we're resilient enough to cope with problems as they crop up. In short, we're thriving with ease…

However, no matter who we are or what our story, we've probably experienced times when we've felt physically depleted, lacking energy, stressed, depressed, uninspired or sometimes just disconnected or a bit lost…
So the question is, can we learn to control this dynamic? Can we create the happy, thriving picture and not the sad, restricted one?
Well the answer, of course, is yes!
This programme's for you if :
You feel a bit stuck in life or it seems like an uphill struggle, no matter how hard you try
You think you need to manage stress caused by your work or other responsibilities
You feel you're at the mercy of events, your energy levels or your emotions
You crave a sense of purpose and/or fulfilment
You're looking for a powerful approach to help you level up, improve all areas of your life and live to your full potential
As an entrepreneur or business owner, you feel you need an emotional support programme to help you and your business flourish
From Stress to Success
In our busy day-to-day lives, we're becoming increasingly aware that many ailments from anxious negative feelings, to a lack of energy or sleep issues, to more serious physical problems such as back, shoulder & stomach pain, headaches and dizziness… all the way to very serious illnesses - can be attributed to stress.
So, first up, knowing how to overcome stress and learning to have some control over our emotions and our reactions is paramount for life of health and happiness. And thereafter, the question is, how do we work out a recipe for success and fulfilment?
We know well that motivation and habit drive the behaviour which will (or won't) lead to our success, in what ever it is we want to do. But what is we could affect the very thing which fuels our motivation and habits?
This is where our emotions come in.
Whether you know if or not, you are constantly generating emotions in your body. But most people leave this process to chance most of the time, or at times they put off feeling good . . . instead of realising the truth: that we are capable of feeling the emotions we want to experience right now!
This is an incredibly powerful realisation . . . because if you can master your emotions, you really can master your life.
People who are emotionally healthy are in control of their thoughts, feelings and behaviours. They are able to cope with life's challenges. They can keep problems in perspective and bounce back from setbacks. They feel good about themselves and have good relationships. They have a sense of self worth, purpose and are motivated to achieve their goals. And, as we'll learn, they know how to access optimum states, and therefore have the power to transform their life.
So, can you imagine a different relationship with your emotions - one in which you actually appreciate, welcome them - and use them to set yourself on track to a health, happiness, flow and fulfilment ?
In this unique programme you'll learn how emotional mastery can take you from feeling stress and frustration to feeling a sense of joy and purpose. You'll learn how to choose your emotional state and tap into limitless energy and inspiration .… ultimately enabling you experience success and fulfillment, and to live to your full potential.
This journey takes you from feeling at the mercy of situations, events and your emotional reactions, to being the designer of your life — a far more empowering, uplifting, and adventurous story than the old view that keeps many of us stuck, limited or struggling.
As You May Already Know, We're More Than Just Physical Beings
The advances in quantum physics now support what ancient wisdom has taught for thousands of years - that everything is energy and that we are energetic beings. This truth changes how we perceive ourselves and the world around us - and also how we consider the energy in motion (which is what our emotions are) within us. As much as our physical health, developing emotional health is a fundamental, but all too often overlooked, requisite for our ability to thrive as human beings.
The Emotional Mastery System TM - The World's First Emotional Mastery Program Designed To Help You Gain Sovereignty Over Your Entire Being So You Can Live An Extraordinary Life
This is a methodical, fun, 5 Step journey of transformation that will help you cultivate a practice that you'll look forward to every day and will positively impact every aspect of your being.
In the same way a fitness instructor will train you in the gym, teaching you new exercises to improve your physical strength, in each Step, Clodagh will guide you through a series of exercises that will build your emotional mastery "muscles" day by day.

The recent discoveries of quantum physics and the fact that everything is made of energy dramatically changes how we perceive ourselves as well as the different energies that surround us. The first step in the Emotional Mastery process is to recognise energies which lower our vibration, negatively impact our energy flow and affect our emotions . . . and then empower ourselves to make changes to improve our quality of life.

In this module you'll discover :
> the number one cause of unhappiness, tension, distress, illness and disease
> how your emotions and feelings can be stress warning signals
> how everything is made up of energy and the energies that make up your energetic 'whole'
> specific tools and practical techniques with which to detoxify your life, release stress in the moment and increase your longevity

We often hear how we must guard our thoughts carefully because the quality of our thoughts determines the quality of our lives. The second step in the Emotional Mastery process is to understand the workings of our conscious and subconscious mind so that we use our amazing brain to truly help us thrive.
In this module you'll discover :
> the reasons for negative thinking and cognitive biases
> how the latest developments in neuroscience alter the way we perceive our brain's ability to change
> how to overcome your negative thinking, limiting beliefs and your emotional blocks
> specific tools and practical techniques to help you become the person you want to be and to create the life you want

Ancient wisdom and modern science are merging in their understanding of the true nature of the heart-brain connection. The key to creating a consistent foundation of the emotions which are essential for our wellbeing . . . is connecting to our hearts.
In this module you'll discover :
> latest scientific discoveries as to the nature and power of your heart
> how to nurture gratitude, self-love, confidence, self-worth, resilience and your sense of purpose
> an exercise in creativity
> specific tools and practical techniques with which to connect to the powerhouse of your emotions

A key step in the emotional mastery process is our ability to actively enhance our energetic and emotional state in order to inspire motivation and action, to enhance our performance, and ultimately lead to achievement and a sense of fulfillment.
In this module you'll discover :
> how to boost your happiness and create healthy energy throughout your body
> how to create the optimum state for your success
> how to generate an upward spiral of emotions
> specific tools and practical techniques to inspire the energy and motivation with which to achieve your goals and transform your life

Restoration is an essential part of maintaining our energic wellbeing - so sleep, rest and rejuvenating activities are indispensable ingredients of the healthy life-balance we crave. But over and above this, it's taking 'time out' and allowing ourselves to go beyond our usual productive, conscious state that actually allows us to surpass our usual limits.
In this module you'll discover :
> the role of space and stillness in your life
> how to access unlimited inspiration, creativity and potential in order to flourish and live to your full potential
> how to surpass what you think possible by accessing higher states of consciousness
> specific tools and practical techniques to enhance your performance and allow for transformation and transcendence
Using a unique blend of both ancient and modern wisdom (including cutting-edge findings in neuroscience, psychology and quantum physics) as well as applying proven learning techniques, The Emotional Mastery System TM is a powerful transformational system suitable for anyone wishing to upgrade their life or live to their full potential.
It has been structured so you get fast, lasting results in the shortest time possible. Every day, for 25 days, there's a video and a guided exercise that offers a simple step that will move you towards the goal you've set for this programme.
No more finding time to pour through 10-hour courses - just set aside 10-20 minutes a day, each day for 25 days.
Plus, within these modules you'll discover some key 'from Stress to Success' tools and techniques :
A Positive Mindset Shaper : to banish blocks or instill positivity
A Heart Connector : to elicit gratitude, joy, confidence, self-worth, resilience & purpose
A Motivation Boost : to boost positive energy or kickstart a positive spiral of emotions
An Opening for Inspiration or Transcendence : to allow for creativity or inspiration
Your Unique & Personal Emotional Mastery System Chart
Unlike most courses, in just 25 days you'll also create your own personalised Emotional Mastery System TM which consists of the tools and techniques which you have found most effective in each module. You'll also have the option of getting a physical Emotional Mastery System TM chart which you can refer to and use, whenever you need to going forward.
'Having my own personalised Emotional Mastery System TM .... is like having a friend, ally and on-hand coach at any and every moment.'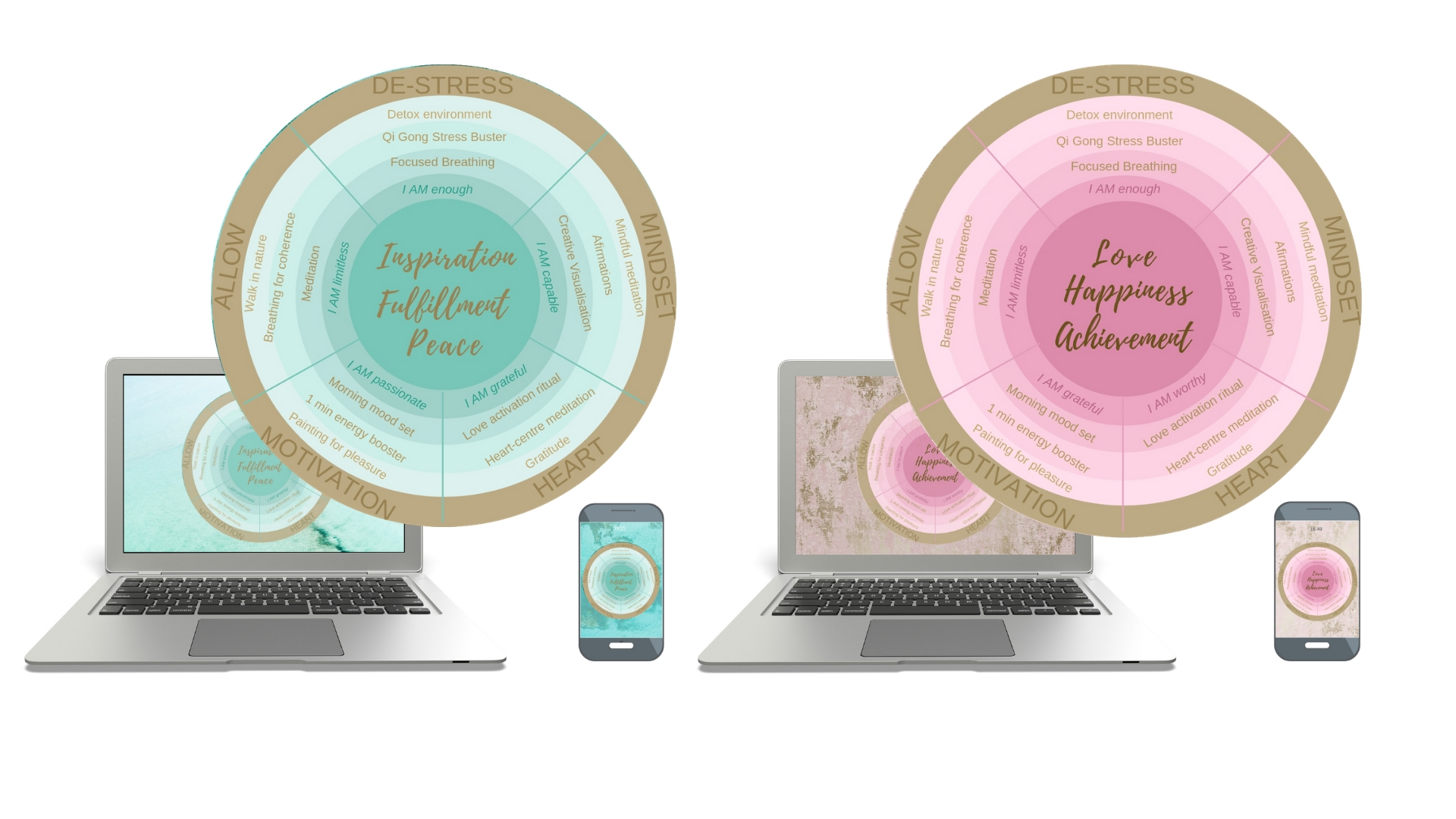 Your Instructor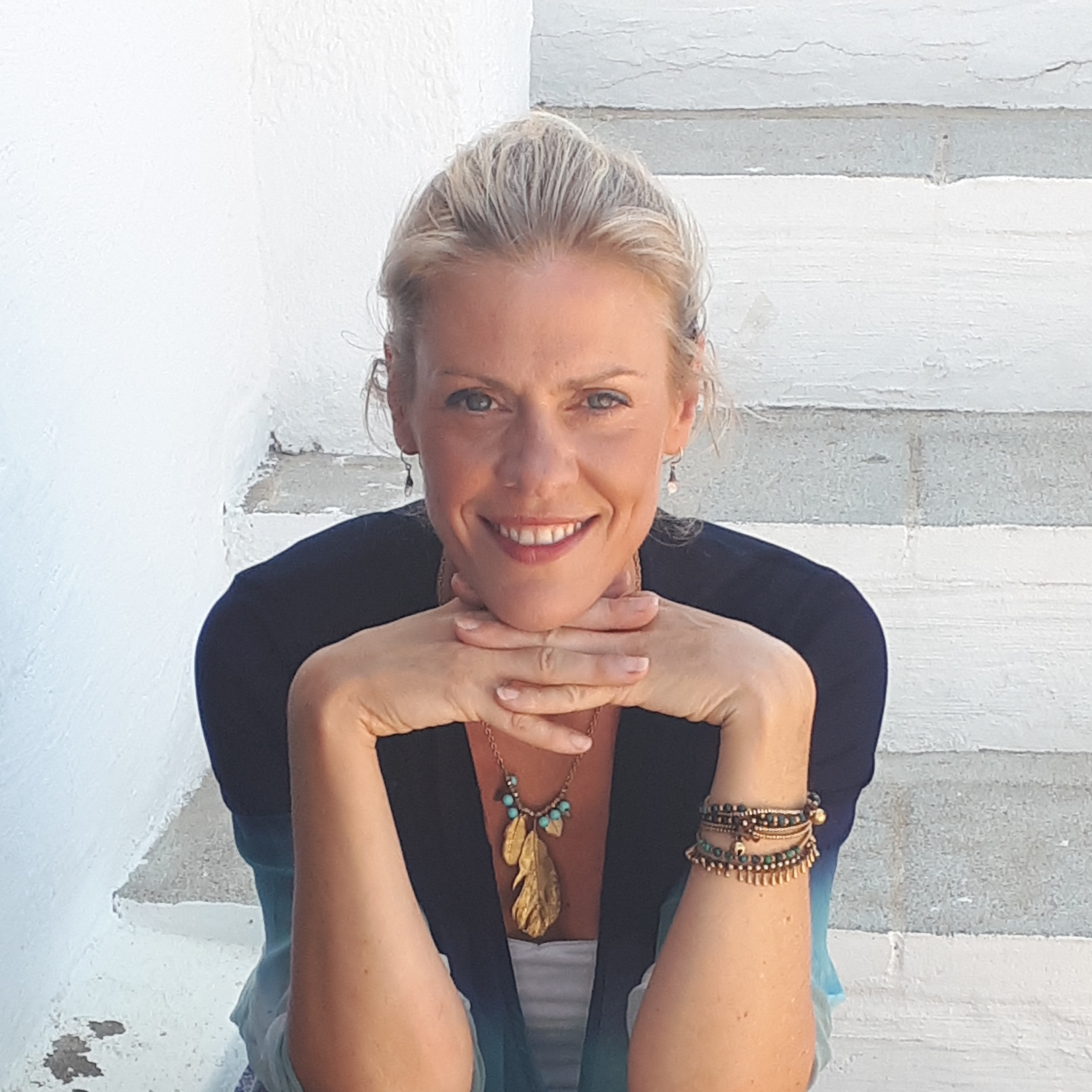 Clodagh is the founder of Global Soul Connexion and creator of the Emotional Mastery System TM and The Empowered Life. In addition to her training in the disciplines of meditation, mindfulness, energy medicine and life coaching under the guidance of luminaries including Dr Jean Houston (founder of the Human Potential Movement) and Dr Claire Zammit (co-founder of Evolving Wisdom), she has worked extensively in television, making programmes for all the major UK channels. She is part of the Influencers Incubator & Network and directs her teaching towards living a lifestyle of greater balance, awareness, connectivity and purpose.

Seven Ways The Emotional Mastery System Will Transform You
You'll know how to De-Stress
Stress is the number one cause of distress and illness today . . . yet many of us have no idea how it affects us and what to do about it. Understanding what causes stress for you means that you can learn to 'de-stress' your life and incorporate simple and healthy behaviours which will dramatically improve your quality of life and increase your longevity.
---
You'll feel at peace
You'll feel at peace not just with your self but with the world. You'll understand where negativity, blocks, fear and limitations come from and by doing so can release their power over you. By doing so you'll also feel more in tune with your energetic body and the world around you.
---
You'll become emotionally aware
You'll be able to choose your emotional state. Not only can you choose to feel any positive emotion you want to, but you'll be able to respond accordingly in the face of negative thoughts and experiences which are sure to arise. The difference is that these don't cause you to jump into rash action - rather you can observe them and respond with awareness.
---
You'll experience more consistent states of joy
Joy is one of the ultimate states of human existence. But the best part is when you're joyful in a daily basis, so are the people around you. Everything we do in life, every decision people make is often so they can experience happiness and joy. But what if these experiences can come from within you consistently before you achieve any goals? Now, you've learned what masters have preached for centuries.
---
You'll find motivation effortlessly
There's an undeniable connection between enjoyment, motivation, achievement and fulfilment . That's because deep within us all is a desire to be of value. So when you know how to trigger these energies within you, it's one of the most rewarding and powerful things you can do to make a difference in the world.
---
You'll find yourself in the state of flow
Flow means you're living every day with visions of what you want to create, yet a beautiful joy envelops you. When you're in the flow state you open yourself up to synchronicities, coincidences, and it almost feels like the universe has your back.
---
You'll have complete sovereignty over your own life
Sovereignty implies that you make your own rules, live by your own terms and are not influenced by the rules, judgements, opinions and pushiness of others. You live your own life with a deep knowing that you're living true to yourself and your soul.
Calling All Entrepreneurs
Emotional Mastery is especially relevant to you ! We know all too well the highs and lows of setting up a new business. It's easy to swing from euphoria to frustration - almost from one minute to the next !
So firstly, what if you could forget the pressure of endless goal-setting . . . and instead learn the secrets of how to tap in into effortless drive, energy and insight with Emotional Mastery?
And instead of feeling at the mercy of how 'well' or 'badly' things were going, you learned how to ride the emotional rollercoaster and channel your emotions productively instead of being at the mercy of them?
Plus, you can discover not only how to thrive, but also how to surpass your usual limits . . . and when it comes to the motivation, creativity and inspiration which are the lifeblood of any business . . . that's a game changer !
'When setting up my business, it was discovering this system which enabled me to proceed with poise and confidence, better decision-making and more inspiration. By creating a state of 'flow' , I began to do things better and with more joy . . but also to attract unexpected opportunities (business and otherwise) into my life. It's this shift that I want to share with you, so that you and your business can really thrive'. - Clodagh
Success Stories
'Having my own personalised Emotional Mastery System TM has literally changed my life and my business trajectory. Having the tools and techniques which absolutely work for me and which can change my energy and emotion in the moment - is like having a friend, ally and on-hand coach at any and every moment. In my view, that's priceless. Emotional mastery really is taking me from stress to success and allowing me to flourish.' - Chloe Knight, Skincare Entrepreneur

Nothing Is Worth Poisoning Yourself Into Stress, Anxiety, And Fear
They say the journey is the destination.
And we believe it's true regarding life.
There's no 'when I get there' which will solve all of our problems and satiate all our desires. So it's crucial to know how to maintain a healthy balance as we go through life.
But the sad truth is that many of us are suffering… with stress, with bad decisions and with uncertainty… because we don't know any better.
That's why today you can make a great decision for your life.
The Emotional Mastery System TM opens the floodgates of wisdom to let a new paradigm of flow, ease, and wellbeing into your life.
You are meant to have a really amazing life, one where you're perfectly healthy, happy, abundant and carrying out your life's calling with utmost vigour and passion.
But nothing changes unless you take action.
Remember, what you have right now - in this moment - is the ultimate prize.
Nothing is worth stressing yourself out for.
So choose today to step into your power - empower yourself with the gift of emotional mastery and the tools with which to transform your life.
Pricing plan
Typical tuition fees for a programme of this caliber, where you have a coaching video and a guided exercise every day, over a period of 25 days… will typically cost you thousands of dollars.
One-on-one coaching over this period will cost even more.
But in the interests of keeping this programme as affordable as possible it's being offered for an investment of just $450 - with the option of a pricing plan of 3 monthly installments of $159.
Don't Decide Now — 30 Day Satisfaction Guarantee
As we see it, you now have a few options in front of you…
You can enroll now, go through the materials for the next 30 days risk-free. And then you can decide whether to keep the program or not.
And if you're not over-the-moon with your results, simply email [email protected] and your entire investment will be instantly refunded.
It's that easy.
So get started now. You have nothing to lose but a whole new world to gain.
Click the 'Enroll' button below.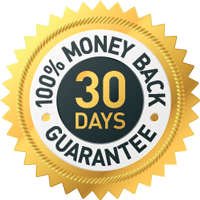 Frequently Asked Questions
When does the course start and finish?
The course starts now and never ends! It is a completely self-paced online course - you decide when you start and when you finish.
How long do I have access to the course?
How does lifetime access sound? After enrolling, you have unlimited access to this course for as long as you like - across any and all devices you own.
What if I am unhappy with the course?
We would never want you to be unhappy! If you are unsatisfied with your purchase, contact us in the first 30 days and we will give you a full refund.