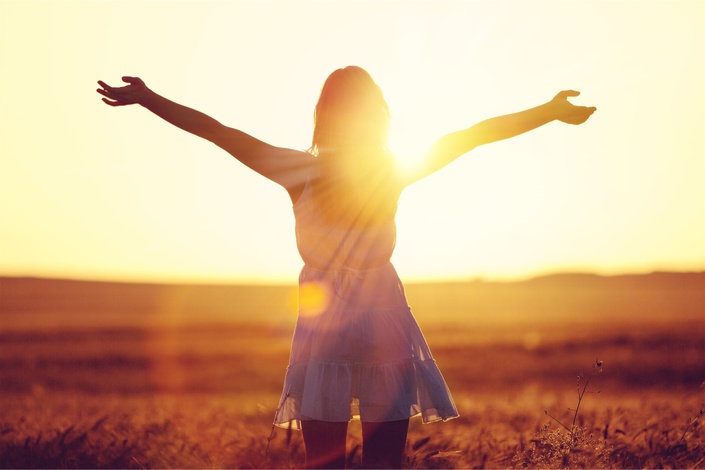 Clear Your Blocks
Ignite Your Passion
Turn 2020 Into Your Most Abundant Year Yet
THE EMPOWERED LIFE PROGRAMME 2020
Registration for the January 2020 EMPOWERED LIFE programme has closed.
Sign up below and you'll be the first to know when the next programme is open!
DISCOVER A PROVEN STEP-BY-STEP PROCESS
which empowers you to create a life you love : a life of
Feel physically great and emotionally fufilled . . .
with a deep sense of connection with the world and the people around you.
Feel alive, engaged and sure of your unique contribution to the world . . .
so that even when things don't go your way, you have a sense of being on your own path.
OVERCOME THE MOST COMMON PROBLEMS WE FACE
ANY OF THESE SOUND FAMILIAR?
▶️ . . Uncertainty over where your life is heading
▶️ . . The burden of expectations from family and society
▶️ . . Lack of time : difficulty juggling all your priorities (work, family,
social life, keeping fit & healthy, etc)
▶️ . . Lack of fulfillment
▶️ . . Sense of being trapped - in your job or a way of life
▶️ . . Feelings of loneliness or disconnection
▶️ . . Uninspired by your work or other aspects of life
▶️ . . Fear of change
▶️ . . A desire for something more, but you're unsure what . . .
If any of these strike a chord with you, you are not alone.
The good news is that there absolutely is a path which can lead you to more happiness and fulfillment!
Introducing...
THE EMPOWERED LIFE
The Empowered Life is a self-paced course which has been designed to to trigger awareness across every part of your life: in mind, body and soul. You will be guided and supported through 10 modules covering key areas. Each module is packed with proven tips, techniques and transformational tools which will empower you to actively create the life you want: a life of health, balance, positivity, connection and purpose.
Once you begin living an empowered life you'll be able to….


✔️ Walk through your everyday life with a much deeper sense of the direction
your life is heading
✔️ Live with an attitude of awareness instead of confusion
✔️ Wake up energised and with purpose
✔️ Make your your health and well-being a priority
✔️ Spend time doing the things which bring you joy and fulfillment
✔️ Connect with your soul in such a way that your whole life becomes a creative
expression of your true self
✔️ Create positive, authentic relationships

✔️ Feel empowered to create a life you love living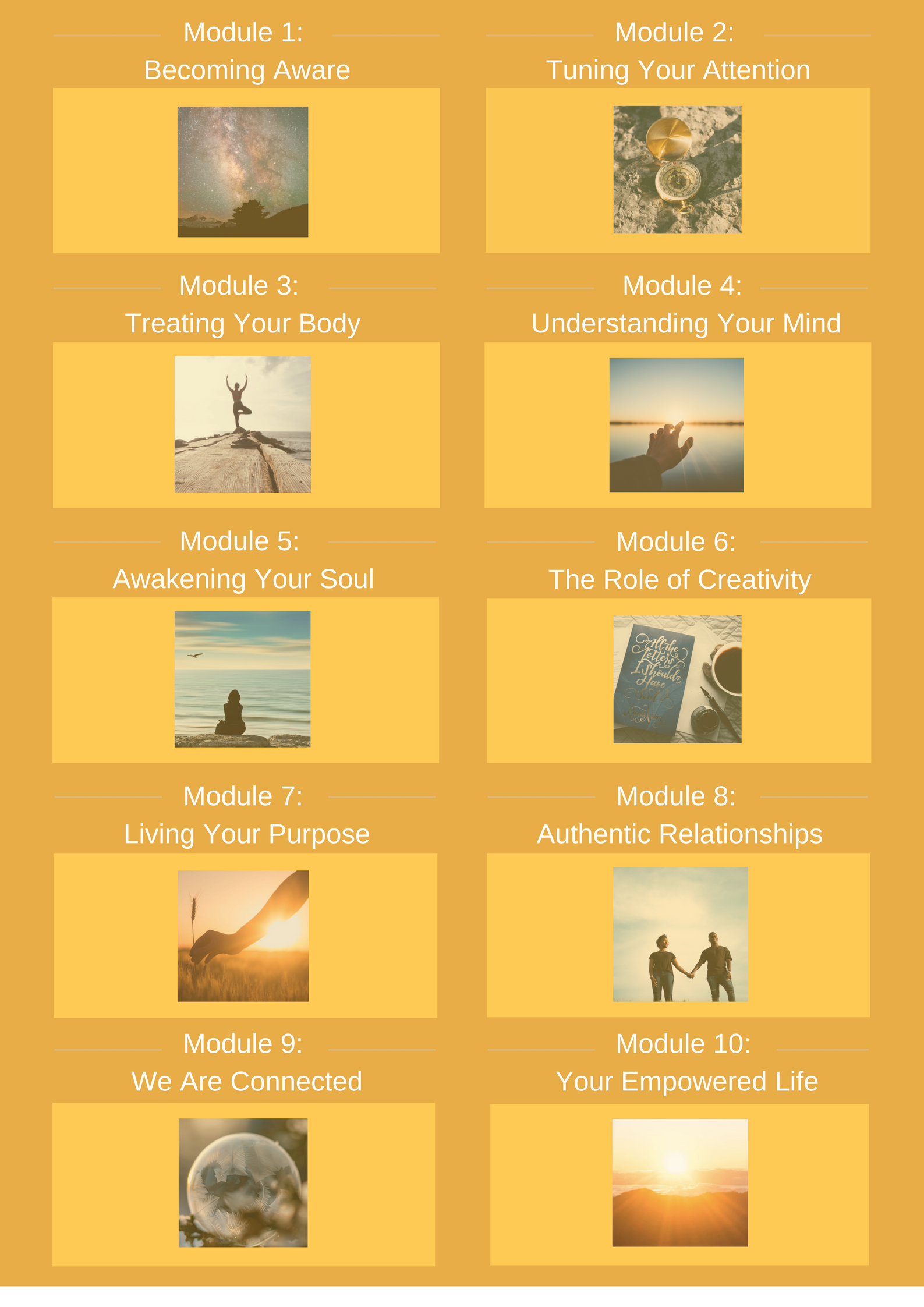 ---
YOUR BIGGEST RISK IS DOING NOTHING.
SO DO SOMETHING!
Join our The Empowered Life community and try a proven step-by-step system to help you life a life you love : a life of health, happiness, connection and purpose.

Joining is totally risk-free - if you're not completely satisfied within 30 days we offer a 100% money back guarantee!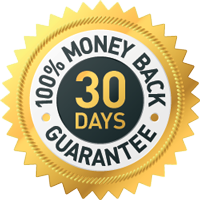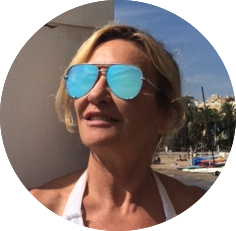 'This is a great course. It covers many aspects of life so is extremely helpful in lots of ways. I found the module on our minds a real eye-opener : that in itself has produced a big shift for me in my daily life. The Empowered Life has given me the tools I needed to take the plunge and set up a charity I have wanted to set up for years. I am feeling so much more fulfilled.'
- Nikki Franks - Founder, Strawberryfield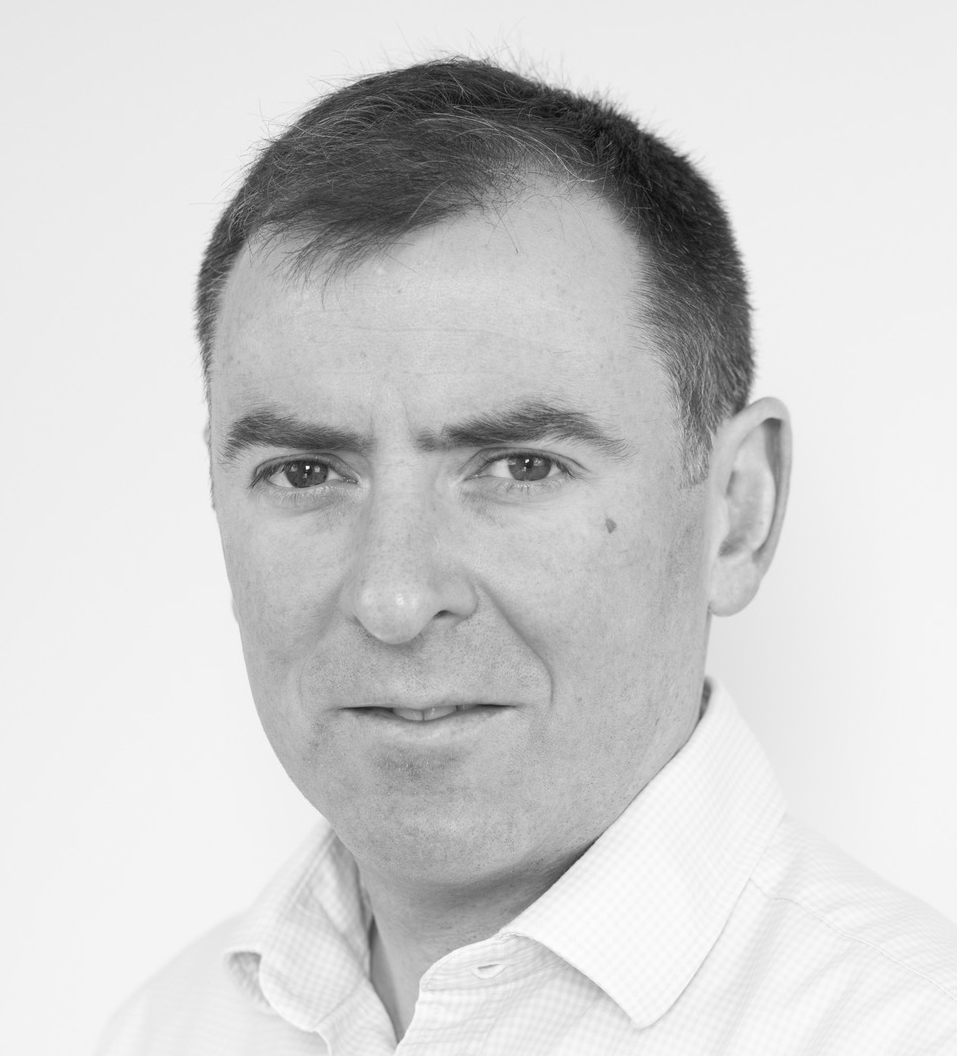 'The Empowered Life was the perfect motivation for me at a time when I needed it. I needed support, I needed to hear 'you can do this - it will be worth it'. I loved knowing that Clodagh had experienced her own journey and I wanted someone to tell me what steps to take.

The Empowered Life helped me face certain fears and helped me to take real action. Ideas are great but meaningless unless we do something with them. I was feeling 'stuck' and The Empowered Life helped me take a the leap and pursue what I truly wanted to.'
- James Menzies - Entrepreneur
Stop doing what everyone says you're 'supposed' to do.
Do something that actually matters - to YOU.
Course Curriculum
Getting Started
Available in days
days after you enroll
Module 1 : Becoming Aware
Available in days
days after you enroll
'The Empowered Life is all about rediscovering the natural balance in our lives - balance which we all need to thrive. Sometimes our health, energy levels or our joie de vivre get depleted with the demands of every day. But often, if we can tweak and improve just one area of our lives - by nurturing or nourishing ourselves in some way - this can be all it takes to set us on back on an exhilarating path to happy and fulfilled lives.'
— Clodagh Meiklejohn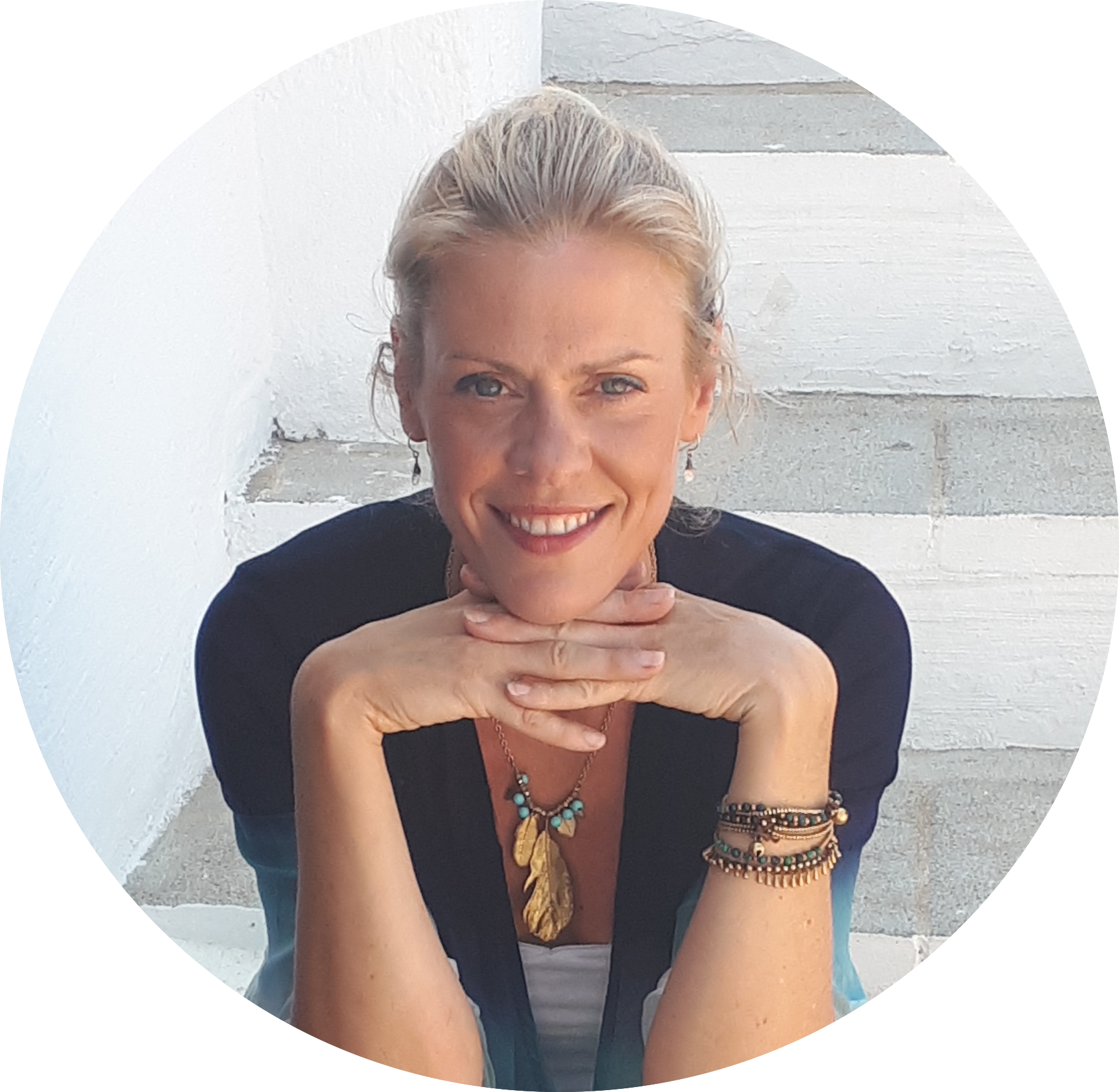 Clodagh Meiklejohn MA (Hons)
Clodagh Meiklejohn is the founder of Global Soul Connexion and creator of 'The Empowered Life'. Prior to her training in the disciplines of meditation, mindfulness, CBT and life coaching under the guidance of luminaries including Dr Jean Houston (founder of the Human Potential Movement) and Dr Claire Zammit (co-founder of Evolving Wisdom), she had a career in the media, both in TV production and marketing for major UK channels. She is part of the Influencers Incubator & Network and directs her teaching towards living a lifestyle of greater balance, awareness, connectivity and purpose.

Frequently Asked Questions
When can I enroll?
When do I start and finish?
As soon as you enroll you will have access to the first module. The next Module will unlock each week (for 10 weeks). It's then completely up to you start - or come back to - each module.
How long do I have access?
Once you purchased the course you have unlimited access to this content for as long as you like. If you're a member of the Incubator 'Empowered Life Collection', you have unlimited access for as long as you're are a member - across any and all devices you own.
How does 'The Empowered Life' work?
'The Empowered Life' content is organised in 1O modules, each including a reflection exercise, a guided meditation audio and some suggested action steps. It's recommended that you feel you have fully benefited from each one before moving on to the next.
How is it priced?
What if I am unhappy with the contents?
We would never want you to be unhappy! If you are dissatisfied with your purchase, contact us in the first 3O days and we will give you a full refund. You can also cancel your membership at any time.
What about the promotional complementary coaching session...?
Any other question?
'We don't have to be an athlete to be fit and healthy; we don't have to go and live on a mountain top to become aligned with our soul. We don't have to have it all figured out to live in more enlightened ways. But we can live our lives to the full - and therein lies fulfillment.'
—Clodagh Meiklejohn